At Ajanta Pharma we are proud to be among the top 30 companies in India with 27th rank in March 2023 as per IQVIA.
In last 10 years, Ajanta has galloped ranking in India market with clear focus on 4 fast growing specialty therapeutic segments, supported by launching first of its kind innovative products in the market. Today Ajanta is in an enviable position in all the 4 major therapeutic segments of Cardiology, Dermatology, Ophthalmology and Pain Management with many of our brands enjoying leadership positions in respective sub-therapeutic segments. We have been growing faster than the industry in all these segments.
Ajanta has a unique advantage of launching differentiated products ahead of competition, many of them being first of its kind in the market. Out of the rich basket of 300+ products launched in India, more than 50% products are 1st to market.
In Ophthalmology segment, Ajanta has created many formulations in the eye-drop form for the 1st time in the country. Bimat (Anti Glaucoma), Nepaflam (Anti-inflammatory), Softdrops (Lubricant), and Olopat (Anti-Allergic) are some of the innovative products launched in India. Ajanta enjoys 2nd rank in Ophthalmology in India as per IQVIA Mar MAT 2023 ranking.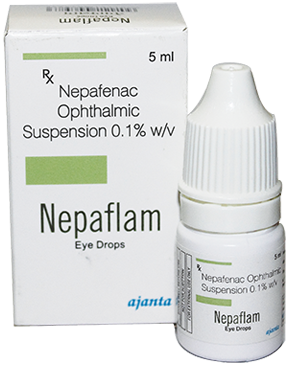 Ajanta has a strong presence in Dermatology with 15th rank in India as per IQVIA Mar MAT 2023. Products like Melacare cream for Melasma problem; Pacroma, the topical immune-modulators; Antidandruff shampoo Salisia KT; moisturizing lotion Aquasoft are enjoying leading positions in their sub therapeutic segments.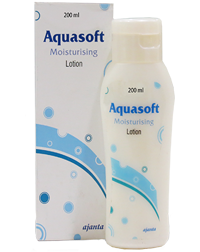 For Cardiology segment, Ajanta has many innovative products like MET XL (1st extended release formulation of Metoprolol), Atorfit CV (combination of Atorvastatin & Clopidogrel), Antihypertensive Cinod (Cilnidipine), Rosutor Gold (Triple combination - Aspirin, Rosuvastatin & Clopidogrel), Dapalex (SGLT 2 Inhibitor), and Vilatin (DDDP4 inhibitor). All these products are leaders in their sub-segments and have created strong brand equity with the medical professionals. We stand at 16th rank in Cardiology in India as per IQVIA MAT ranking for Mar 2023.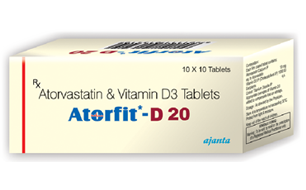 For Pain Management segment, Ajanta stands at 27th rank in India as per IQVIA MAT ranking for Mar 2023. Ajanta's brand Feburic indicated for anti-gout therapy enjoys top position for the Febuxostat molecule.